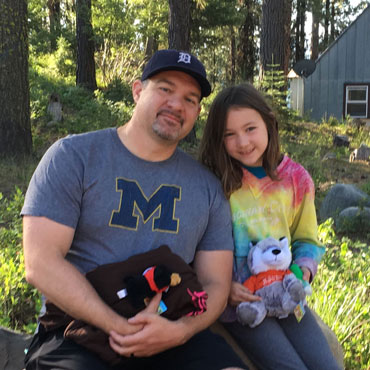 Brian E. Randolph
Managing Principal
CA License #0M44428
---
Recognized as a 2019 Best in State Wealth Advisor by Forbes, Brian is dedicated to offering you trusted advice and exceptional service as he helps you build, maintain, and manage your assets. Brian specializes in retirement planning, as well as financial and wealth preservation strategies for successful individuals, families, and business owners.

Brian began his career as a Wealth Plan Designer with the Sierra Group in Hartland, Michigan. He gained additional experience as a Senior Financial Consultant at Integrated Financial Strategies in Ann Arbor, Michigan before joining A.G. Edwards (a predecessor firm of Wells Fargo Advisors). Prior to starting his career in financial services, Brian worked as an engineer for Wade-Trim/Associates in Taylor, Michigan.

Brian earned his Masters of Business Administration (MBA) with a concentration in finance from Purdue University in 2004 as well as a Bachelor's of Science in Engineering (BSE) degree from the University of Michigan in 1998. Away from the office, Brian enjoys spending time with his wife Shannon and daughter Ella, and playing hockey.

The Forbes Best in State Wealth Advisor ranking algorithm is based on industry experience, interviews, compliance records, assets under management, revenue and other criteria by SHOOK Research, LLC, which does not receive compensation from the advisors or their firms in exchange for placement on a ranking. Investment performance is not a criterion. Please click here to see the full ranking.